Did you know, in 2020 over 660,000 people in the hospitality & drinks industry lost their jobs?
In November 2021 generous bidders snapped up money-can't-buy experiences and rare bottles at our first annual auction in partnership with The Drinks Trust charity to help those in need in the drinks industry.
From private distillery tours to Martini masterclasses and sought-after vintages, there was something to satisfy the most discerning of drinkers and, what's more, each purchase helped a good cause, with proceeds going to The Drinks Trust, supporting the UK hospitality sector.
Lots included:
Royal Salute 62 Gun Salute
This Royal Salute Blended Scotch Whisky is a tribute to the time honoured tradition of the 62 Gun Salute, the highest ceremonial honour in British tradition reserved for the most important Royal occasions. Royal Salute 62 Gun Salute is a prestigious blend of the finest and rarest whiskies, hand selected by the Master Blender and aged for a minimum of 40 years. The 62 Gun Salute scotch whisky celebrates the Legacy of Generations and embodies the transferal of knowledge, craftsmanship and excellence by marrying the most precious whiskies reserved by each of the four Master Blenders who have successively crafted the Royal Salute.
The Wine Show Virtual Tasting Experience
Coming LIVE from New York, Napa… and wherever you are. You are warmly invited to taste your way through stories from behind the scenes at The Wine Show with star presenter Matthew Rhys and wine goblin Joe Fattorini. Matthew and Joe will take you through a tasting case (lovingly delivered to your home) for you and your guests, of wines they've discovered making the three series of The Wine Show. Matthew Rhys is not only an award winning actor, rugby fan, and druid. He is also an ambassador for the work of The Drinks Trust. Don't miss out on this opportunity to taste and chat with a Hollywood star, and Drinks Trust friend.
Unique Tasting Experience and Tour of Glenmorangie Distillery with Overnight Stay at the Luxurious Glenmorangie House
An exclusive tasting and tour at Glenmorangie Distillery for two people with an overnight stay at the luxurious Glenmorangie House with a delicious dinner and breakfast included. Donated by Glenmorangie.
For the Cognac connoisseur: Frapin Millésime 1990 27 Year Old
This rare, aged Cognac comes from one of France's leading producers, Frapin. It's a single vineyard selection, with the grapes picked from Frapin's Les Gabloteaux vineyard. Rich and sumptuous it has fruity aromas of apricot, mango and orange with floral notes dominated by jasmine, complemented by hints of liquorice and toasted nuts.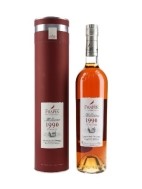 For the fizz fanatic: A Methuselah of Moët Impérial
Go big or go home this Christmas with a Methuselah of this iconic Champagne - that's the equivalent of eight regular bottles! A show-stopper to share with the family.
For the gourmand: Dinner for two people at Cabotte restaurant with wine
Cabotte Wine Bar & Restaurant, founded by two Master Sommeliers with extensive London restaurant experience, promises exquisite French cuisine paired with a unique wine list brimming with beautiful classics and interesting rarities from the Burgundy wine region. Enjoy traditional dishes and modern twists, all showcasing the finest, seasonal ingredients, paired with a stunning selection of Burgundy wines.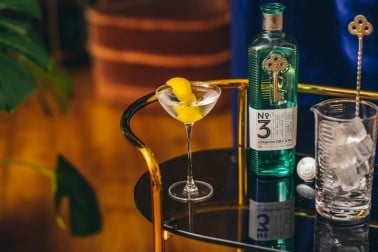 For the Bond wannabe: No.3 Gin Martini Masterclass at Berry Bros. & Rudd
Shaken, stirred, dry, dirty or perfect? The Martini is an undisputed classic of the cocktail bar, but ordering the right one can be a minefield. Treat someone to this masterclass for Christmas and give them the suave cocktail-ordering-confidence of a secret agent for life!
For the wine and cricket fan: a case of 'Tuffers' Tipple' Wines - all signed by cricketing legend Phil Tufnell
Phil fell in love with wine over 30 years ago on his first Ashes trip to Australia with England and has delighted in creating his own collection of bespoke tipples. Ranging from a delectable Tempranillo from Spain and a flavourful French duo of a Sauvignon Blanc and GSM which are ideal for everyday drinking, to the super-premium Shiraz and Sauvignon Blanc from the esteemed Margaret River region of Australia and a luxurious English Bacchus hailing from New Hall Vineyard in Chelmsford.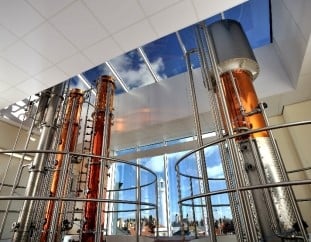 For someone very special: A two-night stay in Suffolk with Adnams, including a private distillery tour, wine tasting and dinner
A once-in-a-lifetime experience for two from Adnams, leading independent brewer, distiller and wine merchant based on the Suffolk coast. Enjoy two night's stay at the luxurious Swan hotel, take a private tour of the Adnams distillery (home of their award-winning gin, vodka and whiskies) and indulge in a dinner accompanied by a tasting from Adnams' carefully-curated range of wines.

The Drinks Trust (Registered Charity No.1023376) is the community organisation for the drinks industry, offering support and services to help its community thrive, to upskill, to broaden their knowledge, to network and learn from one another. It will also be there to support them in challenging times, with wellbeing and financial assistance.
Throughout the pandemic, The Drinks Trust has continued to provide individuals with financial support, mental health services and vocational development, ensuring that the UK trade is able to build back better and continue as one of the world's most illustrious hospitality scenes.